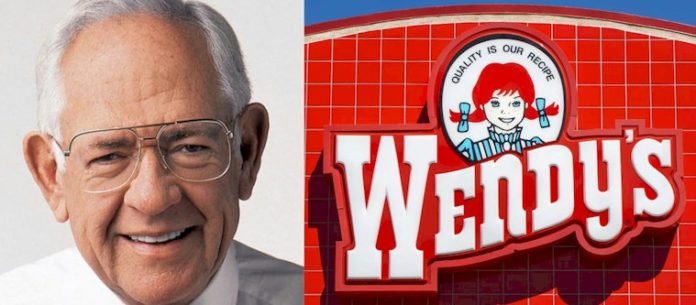 A look at the Wendy's Logo and the History of the Company.
Wendy's fast-food chain is one of the largest hamburger providers in North America, alongside Burger King and McDonalds. The company was founded by Dave Thomas in 1969 in Columbus, Ohio. One of the most famous logos in the fast-food industry, Wendy's cartoon drawing of a beaming redhead girl, depicted Dave's daughter, who inspired the fast-food chain's name as well.
The Wendy's logo is proudly displayed on 6500 locations worldwide, making it the 3rd biggest burger chain in the world. Today, the restaurant chain is worth billions of dollars and has become the favorite of many people around the globe who love their tasty fries and burgers. The history behind Wendy's is inspiring and intriguing and will fascinate anyone, whether they're devotees of the company or not.
Wendy's History—How It All Started
The Wendy's story started with Dave Thomas's dream. Born in Atlantic City in 1932, Dave Thomas was adopted by Auleva and Rex Thomas at birth. When he was 5, his adoptive mother passed on and he was mostly looked after by his grandmother as his father traveled the country in search of work.
At age 12, Dave got a job at a Knoxville, Tennessee restaurant known as The Regis. He got laid off afterwards, but this experience went on to have a long-term impact on the vision of launching his very own restaurant.
The History of Dave Thomas's Dream 
After The Regis let Dave go, he found a new job as a soda jerk at Walgreens. That job didn't last long either after his boss discovered that he was under the age of 16. But these blows didn't deter Dave, and, at age 15, he and his adoptive father relocated to Fort Wayne, Indiana. There, he found work at Hobby House Restaurant. Dave's family would be on the move again, but he stayed put to keep working at Hobby House Restaurant. In the process, Dave dropped out of high school.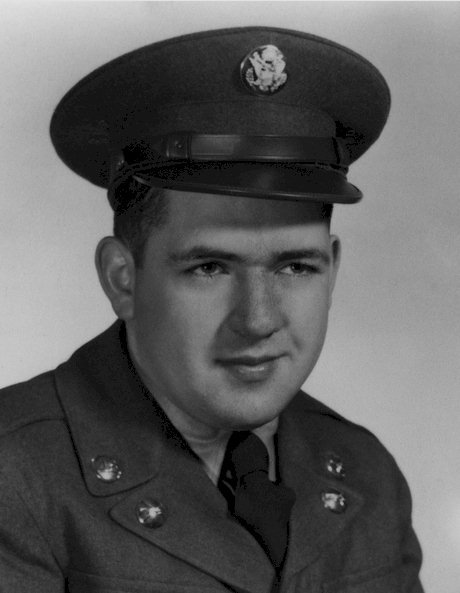 Dave joined the Army aged 18, and when he returned, he resumed his job at Hobby House Restaurant. Aged 23, Dave helped his boss launch The Ranch House Restaurant, meeting the KFC founder Colonel Harland Sanders in the process. The trio signed a deal, and Dave wound up owning four KFC branches.
During this period, the KFC restaurants were doing badly, and Sanders, wowed by Dave's work at Hobby House Restaurant, promised him a partnership if he could revive them. Dave not only managed to turn the restaurants around and make a profit, but he also made enough cash to launch more restaurants.

At age 35 in 1968, Dave sold back his KFC restaurants and, in 1969, finally realized his lifelong dream of owning a restaurant. He opened Wendy's Old Fashioned Hamburger Restaurant in Columbus, Ohio.
The Start of Wendy's
The very first Wendy's restaurant, inspired by Dave's daughter's nickname, Wendy's Old-Fashioned Hamburgers, immediately made its mark in the fast-food industry by providing specially made burgers using fresh meat. Moreover, the company built a reputation for selling quality fast food at affordable prices. Although Wendy's is and was renowned for its hamburgers, it also offered other options for health-conscious customers like the salad bar from 1979.
To diversify their offerings even further, Wendy's restaurant chain also offered potato entrees, chicken sandwiches, chili, the Frosty, French fries, and a range of drinks. While Wendy's has no signature sandwich, it's instead more famous for its square burger patties. The idea came about after Dave visited Kewpee Hamburgers in Michigan, where he saw square patties being used.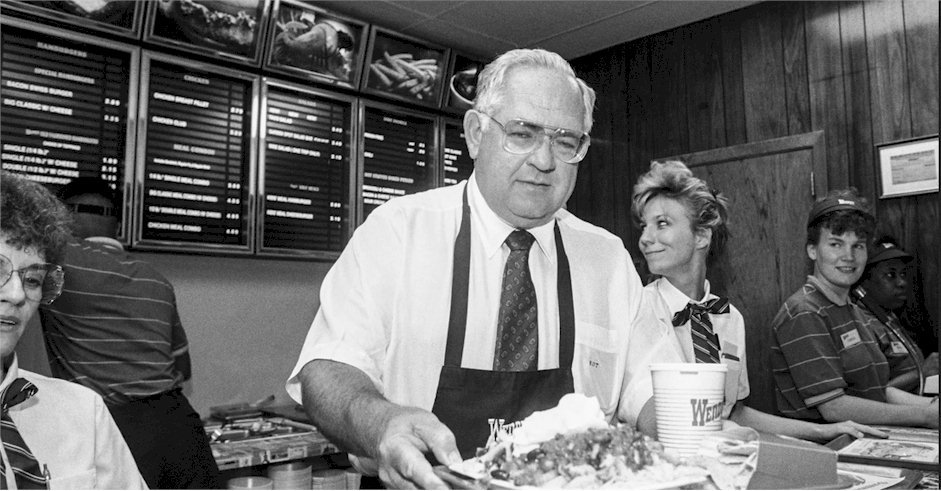 After Wendy's first restaurant was opened in 1969, Dave started another one in Columbus within a year. Other branches began popping up all over the United States. In 1975, Wendy's launched its first restaurant in Hamilton, Canada, before spreading out into the rest of the globe.
After successful years throughout the 1970s, Wendy's started to struggle in the early 1980s owing to strong competition. To counteract this, the firm started a new advertising and marketing campaign with Clara Peller, an older actress in the company's "Where's the Beef?" advertising campaign. The "Where's the Beef?" ads, aired in 1984, were such a huge success that the American pop culture adopted the phrase "Where's the Beef?".
In 1989, Wendy's founder Dave Thomas started appearing in Wendy's ads. In fact, Dave had stepped down from the day to day running of the company in 1982. However, the company's president persuaded him to be more involved, and that's how he wound up in their commercials. Starting in 1989, Dave started to pop up in a number of Wendy's ads, extolling the benefits of their offerings. In later commercials, Dave was portrayed in a more rustic and self-effacing manner, which resonated with customers.
Dave had grown into a household name by the 1990s as he'd appeared in over 800 ads, which had seen the popularity of the Wendy's brand soar to levels not reached since the "Where's the Beef?" ads were aired. According to a survey done by Wendy's in the 1990s, nine in ten Americans knew who Dave Thomas was.
Progress and Expansion
December 1995 is an important milestone in Wendy's history. This when the firm merged with a fresh coffee and baked goods chain with over 1,900 units, mostly in Canada, known as Tim Hortons. And by the end of January 2006, Wendy's relocated its head office to Dublin, Ohio. In 2008, the company merged with Triarc, the parent company of Arby's Restaurant chain, which is the 2nd largest sandwich provider in the United States. After the merger with Triarc, Wendy's changed its name to Wendy's/Arby's Group. In 2011, Wendy's/Arby's Group split up, and Wendy's sold its Arby Roark Capital Group shares while retaining an 18.5% stake.
These days, Wendy's is the 3rd biggest fast-food burger chain in the world and boasts over 6.500 locations. Wendy currently employs over 57,000 people, and its assets are worth over $9.45 billion. About 77% of Wendy's restaurants are franchised, mostly in North America. But they also have franchises all around the world. Wendy's sets itself apart for the food quality, menu, and exterior restaurant look, but franchise owners have the liberty to decide their work hours, staff salary, interior decor, and pricing.
In January 2002, Wendy's founder Dave Thomas succumbed to cancer at 69 in Fort Lauderdale, FL. He was laid to rest in Columbus, Ohio. It's amazing that the dream of one humble guy is what gave rise to one of the most successful and recognizable fast-food chains in the world. As Wendy's history shows, Dave Thomas was able to realize his dream, much to the joy of millions of customers around the world.
Wendy's Logo and Its History

Starting with Wendy's first-ever logo, the company's logo has had the image of a redhead girl, after whom Wendy's chain of restaurants was named.
The girl with side braids is none other than Dave Thomas's daughter, Melinda-Lou "Wendy" Thomas. As a child, Melinda was often referred to as Wendy because she had trouble pronouncing the Rs and Ls. Naturally, she also had difficulty pronouncing her own name.
The Evolution of the Wendy's Logo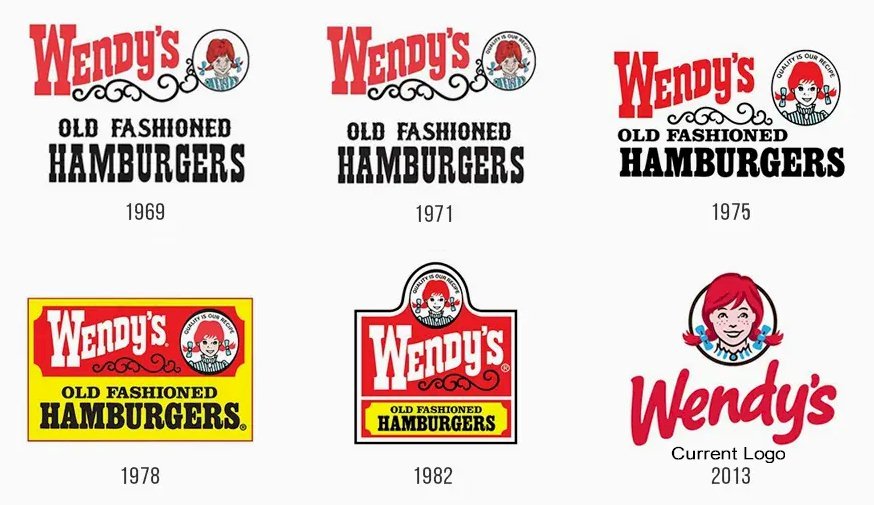 1969–1971: The image in the Wendy's logo is a cartoon portrait of the company's founder's daughter, Melinda Lou Thomas, affectionately called "Wendy". This first logo was only used on the first restaurant. Apart from Wendy's face, the company's earliest logo featured the company name in big red letters and the catchphrase "Old Fashioned Hamburgers."
1971—1975: The second logo looked like the first one, except that it included the catchphrase "Quality is Our Recipe." This logo was unveiled after the second restaurant was opened and featured the drive-through pick up window.
1975—1978: Wendy's logo was redesigned for the first time in 1975 with flat colors. This is also when the typeface for the "Old Fashioned Hamburgers" slogan was modified. The Wendy's portrait had the swirls detached, but they were still used on facades. But the signage still featured the image from the previous logos.
1978-1982: The Wendy's logo got a yellow background on the outside as well as a red slanting rectangle on the inside in 1978. The words "Old Fashioned" were re-aligned into the middle. This logo can still be seen at some locations despite the design updates.
1982-2013: In late 1982, Wendy's introduced its fifth and longest-running logo in the U.S. By 1984, the logo had appeared in Canada.
2013-Present: In 2013, Wendy's redesigned its logo. As a result, the current logo has a friendlier, more welcoming look. The girl's braids as well as the top of her head, are now peeping out of the round shape, while her shoulders aren't visible anymore.
Due to these modifications, there's more emphasis on the face and the girl's smile looks more attractive. The dated frame around Wendy's logo is no more. You may notice the word "mom" in white and blue on Wendy's collar.
This is an amazing move, especially for one-colored logos. These logos are often featured on food packages. Once you sample the food, you subconsciously think that it's your moms cooking, which is of course the best!
Critics have raised a number of complaints about Wendy's new logo as it directly impacts subconsciousness, which could be damaging. The company's move implied that they knew nothing about that. But that's hard to swallow since it's uncharacteristic for a giant corporation to not know much about their own design.
Wendy's Current Logo Design Elements
Color: The white background and the combination of light blue, black, and red creates an exciting, appealing contrast.
Font: In 2013's redesigned Wendy's logo, a modern script that looks like handwriting replaced the retro serif font, which had been in use since 1969.