Let's look at the Fortnite logo and some history behind the business.
Experts estimate that there are about 2.5 billion video game enthusiasts in the world. Interestingly, only a handful of brands serve these massive game lovers. With these big brands dominating the market, it's wise to think it would be difficult for a new brand to penetrate the market.
However, Epic Games, Inc. has done it. Its Fortnite Battle Royale has taken the gaming world by storm. It's an innovative and exciting video game that resonates with both the young and old. Since it launched in 2017, it has garnered much popularity and rub shoulders with the giants.
Today, it has about 350 million loyal registers, making it one of the fastest-growing video games globally. The video game app has been downloaded over 100 million times on the Apple Store. That's a staggering outcome for a game that is new on the market.
People across the world recognize the Fortnite logo on several advertising channels. You'll find it parading on digital media, social media, and merchandises. Others include billboards, television, and special events. 
In a few years, the logotype has earned 4.8 million page likes on Facebook and 10.3 million Twitter followers. The logotype has also gained the trust of about 23.2 million Instagram followers.
The Evolution of the Fortnite Logo
The logo represents one of the most popular and exciting games in the world. The logo, since it appeared in 2011, has had two significant updates. It has evolved from a detailed design to a modest and attractive trademark. Let's look at the various changes below:
2011 to 2012—The Original Fortnite Logo
The original logo is a cap wordmark emblem. It featured letters and color schemes that weren't solid and balanced. The trademark looked like flowing letters on a black rectangular background. And on top of its letter—I was a shiny moon. Inside the letters were images like towers, castles, carnival tents, etc. This logotype had elaborately designed elements.
2012 to 2014—The First Fortnite Logo Update
The original trademark served the company for a year. Eventually, this modest emblem replaced the first fancy and colorful logo design. The white logo looked like a wooden pattern with screws on each typeface. Though the shape and lines weren't stable, they convey a style.
2014 to Present—The Second Fortnite Logo Update
In 2014, Fortnite's trademark undergone its second update. Here, another monochrome design took over from the wooden pattern trademark. It's solid, sleek, and legible in all black with a neutral background.
Why the Fortnite Logo Works?
The original trademark wasn't impressive. It violated the rules of logo design. Though it had fewer graphic elements, its color choice was terrible. And the lines on its letters were also out of place. It's, therefore, no surprise it's served the company for less than a year.
But the current logotype is outstanding. When the designer used a sharp typeface and a neutral color, the trademark became clean, and it achieved a minimalist status. Now, its target users can recognize and read the inscription on it with ease. That's one aim of an iconic logo design.
With a neutral color, which can either be black or white, the Fortnite logo looks professional, authoritative, and sends a simple message to its audience. Most people can now vouch for the Fortnite logo because it's simple, versatile, and scalable across any promotional medium.
The Fortnite Logo Design Elements

Graphic elements are the backbone of all logo designs. Hence, no creative experts can design a logo without them. Yet, the fewer, the better! These elements evoke specific emotions that designers must consider. The designer who crafted Fortnite's modest logo used a few design elements. Now, let's explore them briefly below:
The Fortnite Symbol and Shape
A Rectangle:
A rectangle is the prominent solid figure you can find on Fortnite's logo designs. It housed the wordmark in the previous emblem. There are unique emotions with every geometrical shape. And brands that understand these emotions use them to their merits. By using a rectangle, Fortnite is expressing dependability. Rectangle also communicates honesty, stability, and solidity.
A Crescent Moon:
Fortnite's original trademark had a moon. It has a crescent moon on top of its letter—I. Though the crescent moon is a sign of birth cycle and fertility, it represents productivity in business. It's a spiritual symbol that evokes a new beginning. As a gaming brand, Fortnite used the crescent moon to depict its growth and creativity.
The Fortnite Logo Colors
Logos are incomplete without colors. They play an immense role in amplifying the values of brands. Colors have the power to change moods, cause excitement, and induce tension among people. In business, they can influence the buying behaviors of customers.
As a brand that understands the subtle impact of colors on emotions, Fortnite picked two neutral colors to represent its personality. Without further ado, let's explore their chosen colors below:
Color Black:
Fortnite has always favored the color black. Often, you'll find the color either in the background or the wordmark. Almost all three unique designs had a black color. Fear, power, and mystery are some vibes that black communicates. It can also evoke strength, authority, and prestige. These are unique values you can relate with Fortnite.
Color White:
White is another color you'll find on Fortnite's logo design. It's a color most people associate with goodness. Most brands use it to convey safety, faith, and cleanliness. It also represents humility, simplicity, and loyalty. White is a neutral and positive hue that has a close association with snow. It's easy on the eye and also gives a perfect contrast to the black.
The Fortnite Logo Typography
Fortnite's monochrome emblem has a custom font called Burbank Big Condensed Bold. Tal Temning created it. The typeface is a bold sans–serif, which is like Floki Extra Bold. It's readable, elegant, and scalable across multiple channels.
Who Started Fortnite?
In 1970, Mr. and Mrs. Sweeney gave birth to Timothy Dean Sweeney. They raised him in Potomac, Maryland. Passionately, he developed an interest in electrical and mechanical gadgets. For instance, at about age six, he built his go-kart while dismantling and assembling a lawnmower.
Timothy had the chance to use an IBM Personal Computer when he visited his eldest brother's startup in California. He took advantage of his one-week stay to learn BASIC. It fueled his passion for programming. He loved the ease of using the IBM machine. He was about eleven years old by then.
Timothy took the learning of programming seriously when his parents bought an Apple II machine. He tried to make Adventure 2 by programming it on the Apple device. He spent about 10,000 hours teaching himself how to program from online boards and other games.
He further got mentorship from his elder brother, particularly on entrepreneurship. To earn money from his effort, Timothy offered lawn mowing services. He charged half the market price. This business model brought him enough clients and money as a teenager.
In 1989, Timothy Sweeney got admission to study at the University of Maryland. Though his passion for computers was still intense, he opted for mechanical engineering. He couldn't graduate from university because he focused on business and game development.
At 20, and while at the University, Timothy found Potomac Computer Systems. It was a consulting firm that helps clients with computer-related issues. His parent's house became his first business office. But the business did not succeed, so he changed his focus to games development and sales.
Timothy has received several awards since 2007. Some of his honors are the Rave Award (2007), Academy of Interactive Arts & Science Hall of Fame (2012), and Game Developers Choice Awards (2017). According to Forbes, he is worth $5.3 billion as of October 2020.
How Fortnite Got Started?
Timothy Sweeney combined his passion for business and computers to start Potomac Computer Systems in 1991. Since the initial idea of offering computer help to clients didn't work out, he reshaped his business thought.
He turned his focus on creating and selling video games. Using a text-based editor on the PASCAL language, he developed his first game. Feedback from his college mates convinced him that the game would sell. He named the game ZZT and invested his savings of $4000 into the business.
To sell his video games, he sought the advice of Scott Miller of Apogee Software Limited. And with the assist of his father, he processed mail orders. Customers sent checks to the parents' house while waiting for a disk copy of the game in their mails.
He renamed his business Epic MegaGames. Sales took off steadily, and at $100 per day, he saw the game's potential. As expected, he went on his next project, "Jill of the Jungle," but he lacked the skills to do it alone. So, he brought in four programmers to help finish the project. The game was ready in 1992.
Mark Rein, who had resigned from id Software, became his business partner. In 1998, Timothy and his team launched "Unreal." It was a PC–based game that allowed users to play together on separate computers. The 3D technology behind the game is called the "Unreal Engine," hence its name.
With market acceptance, the company moved to Cary, North Carolina, in 1999. To simplify its name, he changed the company's name to Epic Games in the same year. He also quit his lawn mowing business to focus entirely on the company.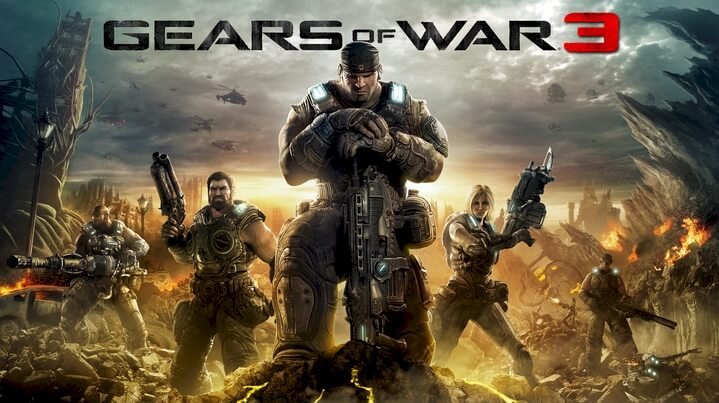 In 2006, Epic Games, Inc. launched "Gears of War" for Microsoft Xbox 360. It enjoyed tremendous commercial success. Later, games like "Shadow of Complex" and the "Infinity Blade" series followed.
Epic Games, Inc. hinted in 2011 of a new game they were working on to launch. It took about six years before the stakeholders granted access to the game. They called it "Fortnite.' In September 2017, Epic Games, Inc. launched "Fortnite Battle Royale." It attracted over two hundred million users across various platforms.
How Big Is Fortnite?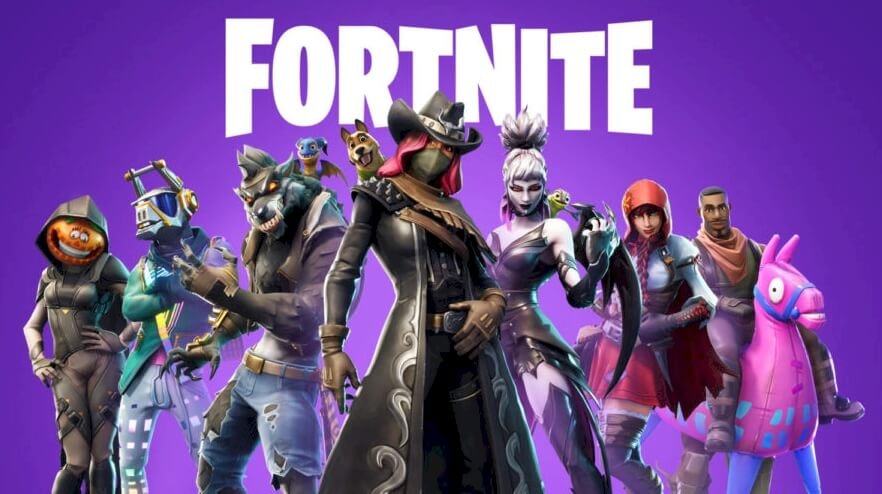 Epic Games, Inc. owns Fortnite. It's an American company that develops, publishes, and sells video games and software. It operates from Cary, North Carolina. Some of its flagship products are Video Games, Unreal Engine, Epic Games Store, and Epic Online Services.
Unreal Engine is so powerful that Guinness World Records named it the "most successful video game engine." Thanks to Timothy, Mark, and their diligent team. Timothy remains the founder and CEO while Mark is the vice president. Mark handles sales, marketing, and publishing deals.
There were 250 million Fortnite players in March 2019. And by April 2020, the number has risen to 350 million unique players. In April alone, the collective hours spent by players are 3.2 billion. That's a staggering milestone for a new video game.
Epic Games, Inc. has subsidiaries in Germany, Japan, Korea, Sweden, and other countries. As of 2019, it has a workforce of over 1000 employees. The same year, it reported $4.2 billion in revenue and $730 million in profit before deductions.
In January 2020, the Epic Games Online Storefront boasted 108 million active users. Incredibly, this has earned the company a whooping sum of $680 million from players. Fortnite is instantly available on PC, PlayStation 4, and Xbox One. The rest are Nintendo Switch, iOS, and Android.
Conclusion   
Video games are not just for entertainment. Besides the excitement that players enjoy, they offer other healthy, social, and economic benefits. To the entrepreneur, it's a potential avenue for turning passion into profit. Yes, Timothy Dean Sweeney is one living proof.
To the active user, it can improve social skills, memory, and moods. These are vital areas that promote interpersonal relationships. Playing video games relief stress, encourage learning, and build problem-solving skills.
The Fortnite logo has played a pivotal role in the brand's success. It has deepened the brand's popularity and built trust among its loyal users in a short time. It's, therefore, clear that every successful brand has an attractive visual asset that represents it. 
As an entrepreneur, invest in your official logo: it represents your company's goodwill.