Let's look at the CBS logo and some history behind the television station.
What would inform CBS, a radio and television network, to adopt a mystic human eye as its official trademark? Part of the inspiration lies in the belief that it wards off evil spirits—the other factor has to do with its uniqueness and elegant personality.
CBS has one of the mystical and celebrated trademarks in the media landscape. It's widely called the Eye mark or logo. Created in monochrome colors, the CBS logo has two black circles and a white ellipse. The white pointed ellipse drifts between the big and small circles, forming an eye.
The iconic figure formed is a clear epitome of viewing, watching, and perceiving. It also aligns with the brand's transition from radio (audio) to television (visual). The CBS logo is a social ambassador on all marketing mediums—print, websites, television, merchandise, etc.
The CBS Logo Evolution

CBS has had three effective trademarks in eighty years. It makes perfect sense for CBS to keep to a logo that's effective and producing results. Though the original trademark is classic, the current one is just heroic. Let's go through the two updates it has had so far.
1941 to 1951—The Original CBS logo
The television network unveiled its maiden logo design in 1941, and it served the brand for about ten years. On a neutral white background, the CBS trademark was a wordmark logotype. It featured uppercase initials with smooth lines and ample spaces between the letters. It looked classic, powerful, and readable on all fronts.
1947 to 1951—The First CBS logo Update
CBS had a second logotype in a three–dimensional shape. It kept its initials—CBS but changed its font and thickness. The gray letters had black outlines and heavy shadows on a dark frame. The monogram wordmark was made visible by a flashlight from the upper right corner. It casts a total eclipse around the inscription.
1951 to Present—The Second CBS logo Update
On 20th October 1951, the company unveiled its mystical trademark. It has two black circles—a big and a small one with a white eye-shaped oval between them. The merge created an eye, and it took inspiration from the Pennsylvania Dutch symbol. The iconic emblem can stand on its own without its brand's name. And the circles can also take on other colors.
Why does the CBS Logo Works?
1. The Logo Is Unique:
CBS has an epic logo design that gets a second glance whenever anyone comes into contact with it for the first time. This is because of its visual outlook and uniqueness. With this all-important trait, viewers can easily make it out from the crowd.
2. The Logo Is Versatile:
One vital effect of simplicity is scalability. It's a must for brands to reach their audiences everywhere. And to do that, their logo must be versatile. Because the CBS logo has a minimalist layout, it looks great on websites, television, merchandising, and other promotional platforms. This is a powerful feature of all influential and iconic trademarks.
3. The Logo Is Modest:
The CBS logo entices and satisfies viewers' eyes in the most effective way. This is because it has no elaborate design elements to dilute its intended message. It's clean, attractive, and practical, making viewers communicate with it at all levels with ease.
4. The Logo Is Readable:
There's no gain when people can't read from your logo design. So designers pay critical attention to this requirement when crafting logos for their clients. From any angle, viewers can read and understand the CBS emblem on the spot. It has a spotless symbol and legible typeface to simplify the reading effort of its viewers and listeners.
5.      The CBS Logo Is Memorable:
Who can easily forget the CBS logo after encountering it? The famed mystic eye is much cleaner, unique, and elegant to be forgotten soon. With its distinct emotions, the trademark has permeated the minds of its cherished audience. This is a powerful way to remain relevant to the uncertain future.
CBS Logo Design Elements
Aiming not to bore its viewers with detailed design, the creative directors who worked on the CBS emblem went for a few graphic elements to create their brand ambassador. From the first logo design to the current, the designers favored a readable font, two colors, a circle, and an oval. Let's spend some time exploring these graphic elements below:
CBS Shape And Symbols
1. A Circle:
The CBS trademark has two black circles forming part of its iconic design. A circle symbolizes perfection, totality, and community. It can also signify eternity, infinite, and timelessness. Seriously, CBS has its community of loyal viewers, and though nothing lives forever, it continues to evolve with the times. Yes, for about 94 years, it's still a powerhouse for news.
2. An Oval:
An oval is a female geometric shape. It's a symbol of the womb, and it looks exactly like an egg. It blends well with the other graphic elements to help the CBS logo design take a human eye form. An oval signifies fertility, rebirth, and immortality. It shares similar emotions with a circle.
3. An Eye:
The combination of the three geometric shapes formed an eye. From its source of inspiration, the mystic eye symbolizes protection from evil forces. As a symbol connected to sight, it signifies perception, enlightenment, and psychic vision. The iconic eye logo is a perfect mark for a brand that sells visual services to its audience.
CBS Logo Color Palette
There are multiple ways businesses convey their messages to their loyal audiences and prospects. Using colors is one vital mode of sending the correct information. And it's prominent among advertisers and graphic designers. To communicate via colors, CBS often used three shades which I've outlined below:
1. Black Color:
Black has been the dominant hue in the CBS logo—from the original wordmark to the latest emblem. It exudes power, elegance, and mystery. These are positive emotions that one can associate with all the trademarks the company has had. Black is beautiful and authoritative.
2. White Color:
The CBS trademark in blue or black can hardly glow without the white color serving as a contrasting color. The white color has featured highly in all the logo designs, given its clarity, cleanliness, and simplicity. It clad the emblem in all its allure and shine.
3. Blue Color:
As a news portal, how can CBS project itself as a trusted source for authentic information without using words? It can convey this message by using colors. So, you'll find the CBS logo with a blue color. The blue color evokes trust, loyalty, and safety. Blue is relaxing and reliable.
What Font Is CBS Using?
CBS fonts are dynamic. Though the company loves using sans–serif fonts, it doesn't keep to a static font style and dimension. Some of its trademarks came with thin typeface; others were massive. Its choices of fonts are clean and legible.
The original CBS logo used a font that was close to Handel Gothic Light. The bold typeface used along with the iconic eye in 1951 has a close likeness to Madani Arabic Semi Bold.
Who Designed the CBS Logo?

William Bill Golden, the creative director of Columbia Broadcasting Systems, came into contact with the spiritual eye on two occasions. He first saw it in a magazine, and later when he drove through the Pennsylvania Dutch community.
The occult symbol was on the shakers' barn, who believe that the eye has the power to wade off evil spirits. William took inspiration from it, and graphic designer, Kurt Weih, added his creative flair to give CBS a unique and versatile design.
Who Started CBS Network?
Judson's eventful life began in 1881 and ended in 1975 at 93. He was born Arthur Leon Judson in February 1881 in Dayton, Ohio, United States of America. As a lover of music, he became an artist's manager and an entrepreneur.
He began taking violin lessons when he was eight years of age. And as a teenager, he studied under Max Bendix, a composer, conductor, and violinist. Judson also had the chance to learn from Leopold Lichtenberg, another violinist in New York.
In 1900, the Denison University, Ohio, appointed him as the Dean of the music department. He served there for seven years, where he assumed office at nineteen. He also worked with the Musical American Magazine after leaving the University.
For almost eight years, he held the position of an advertising and critic manager. With this role, Judson regularly traveled to watch and criticize concerts and meet people from all walks of life. With his fair judgments and know-how, Philadelphia Orchestra hired him as a manager in 1915.
At Philadelphia, Judson took delight in artist management. So he formed the Concert Management Arthur Judson, Inc. when he touched base in the city. Later, he had another branch in New York, obligating him to move between the two cities.
In three partners' business, Judson Radio Program was born in 1926 to provide his artists' exposure. Later, they bought a low–powered radio station from Atlantic Broadcasting Company and added sixteen more stations to their network. It was called United Independent Broadcasters.
On 25th September 1927, William S. Paley bought the network and named it CBS—Columbia Broadcasting System. Arthur Judson died in Rye, New York, on 28th January 1975. Before his death, he worked with talented artists like Clifford Curzon, Todd Duncan, and Marian Anderson.
How CBS Network Got Started?

The fact remains that businesses are created out of needs. Judson's inability to secure an exclusive deal for his talented artists on the National Broadcasting Network gave him the guts to start his network, United Independent Broadcasters, Inc., on 27th January 1927 in Chicago.
To increase its financial standings, Arthur Judson merged his startup with the Columbia Phonograph & Records Company. The new creation took on the name Columbia Phonograph Broadcasting Company.
But this union didn't last long, and the company faced high financial losses. So the partners in agreement sold their network to William S. Paley for $400,000 in 1928. On 18th January 1929, Paley's business aired as the Columbia Broadcasting System.
CBS enjoyed massive expansion under Paley. The newly acquired company had about 22 stations in 1928. However, Paley's strategic agreement with its affiliate stations shot the number to 114 stations in ten years. In return, the network posted a $3 million profit in 1932.
Though the National Broadcasting Company kept its influence on the market, CBS in 1935 became American's largest radio network. And in 1938, it purchased the American Record Corporation, which was renamed Columbia Records.
In 1950, the FCC gave CBS the permit to air its colored programs on television. And by 1964, it had bought eighty percent shares in the New York Yankees. Then, ten years later, it sold its stake to George Steinbrenner. From the 1960s to the 80s, it diverted into toys, publishing, and musical instruments.
Leapfrog to 1995, Westinghouse Electric Corporation bought CBS for $5.4 billion. Later, it changed its name to CBS on 1st December 1997, moving its head office from Pittsburgh to New York City. Today, the Redstone family controls the network via the National Amusements, Inc.
How Big Is CBS Network?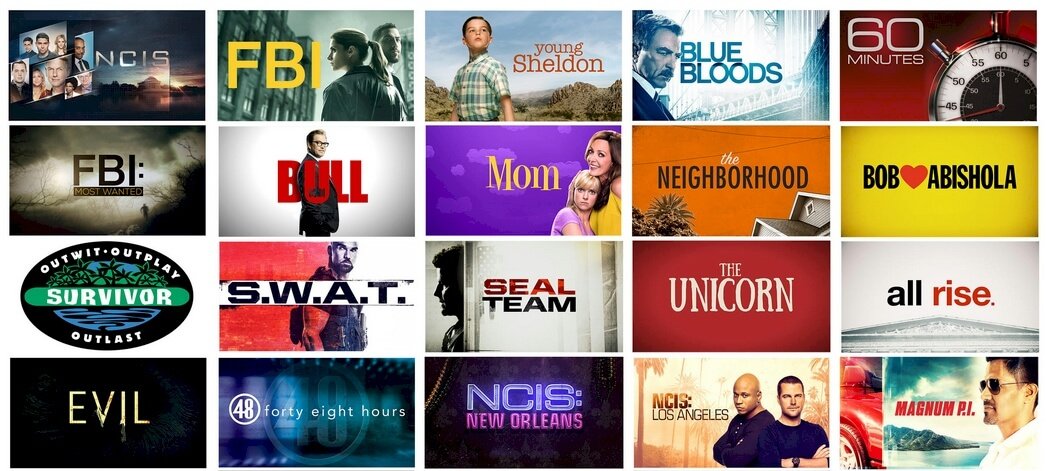 CBS is the brand's initial that stands for Columbia Broadcasting System. It has a massive production facility in New York and Los Angeles. With the head office in New York, CBS prides itself as an American mass–media that specializes in radio and television broadcasting.
Across the United States and Canada, CBS owns and operates over 240 affiliate television stations. With these wide networks, it attracted about two million subscribers in the year 2018. In the same year, Forbes ranked CBS as the 197th largest among the Fortune 500 brands in the US.
This ranking among the largest companies in America was based on the $14.5 billion CBS made in 2018. In 2019, the company's revenue raised to about $27.8 billion. By the end of 2019, CBS had about 23,900 workers and a market cap of $15.3 billion.
Why Is CBS Called the Tiffany Network?
The US network is often called the Eye Network because of its logo design, the iconic eye logo. The symbol is an excellent reference to a brand that's one of the biggest in the industry. Viewers also like to refer to it as the Tiffany Network's brand because it started airing its perceived high-quality programs in 1950 from the Tiffany and Company Building in New York City.
Who Is the Owner of CBS?
Viacom, Inc. in 1999 acquired Columbia Broadcasting System for $45 billion. Today, Viacom and CBS have merged into ViacomCBS, and the National Amusement, Inc owns it. This media empire is owned by the Redstone family, who controls about 80% of CBS's stakes.
Final Thoughts On CBS Network
Crafting a powerful logo that customers find irresistible is never rocket science. Every brand can have a talk–of–the–town logo like that of CBS if entrepreneurs can work with a professional graphic artist and coherently convey their ideas.
There are several clues around to inspire your next logo design. Never reinvent the wheel; follow the footprint of CBS. The CBS emblem is effective because it has implemented all the requirements of a logo design. Thus, it's modest, relevant, scalable, readable, and modern.
Apart from the mystic vibes around the iconic eye logo, the CBS trademark is powerful and timeless in the black and white color scheme that clad its outlook. You'll have a famous emblem if you adopt the CBS logo as a role model. You can't go wrong learning from its design.