Let's get an insight into the Indeed logo and some history behind the job search portal.
Indeed is an ancillary of the Japanese firm, Recruit Holdings Co. Ltd. But before becoming part of this giant human resource company, it was owned by Paul Forster and Rony Kahan. The brand operates two head offices, Austin and Stamford.
Indeed aims to help job seekers find job opportunities. And for the last seventeen years, it has lived up to its promise. Today, Indeed attracts 250 million unique monthly visitors, becoming the world's number one job site. Also, it serves about 60 countries with 28 languages.
Again, though access to the platform is free, Indeed earns money in innovative ways. For instance, in 2005, it launched its beta pay-per-click business model. It became a success and one of its revenue sources. The other sources are pay-per-applicant and the sale of advertising space.
Coincidentally, Indeed released its visual identity the same year. This modest logo is a wordmark with a custom letter—i. Above the letter, you'll find a curved arc giving the inscription a human feel. Graphically, the swoosh mark makes the logo distinct, attractive, and memorable.
Overall, the Indeed logo dazzles in all blue. This translates into trust, safety, and peace of mind.
Indeed Logo History

Why change a working logo? Indeed seems at eternal peace with its visual ambassador. Since it started in 2004, the job search agency has kept and idolized a single logo. Therefore, for the past years, Indeed has visited no design firm for its logo update.
Now let's explore this iconic wordmark further.
2005—The Original Wordmark
Indeed, the job portal has a clean, unique, and attractive visual ambassador. The logo unveiled in 2005 is a wordmark with lowercase letters. The ends of the typeface are rounded, conveying the spirit of friendship. Again, the custom inscription has a stylized letter—i with an arched mark above it. Comparatively, the curved shape resembles the iconic Nike Swoosh. Overall, the outstanding letter—i looks like an eye or an abstract human being.
Why Does Indeed Logo work?
1. The Indeed Logo Is Simple:
The Indeed logo is clean and attractive. No one can dispute this quality. To help its audience decode the logo effortlessly, the designer created a simple wordmark. The designer avoided detailed elements, making the logo highly noticeable. So, if you want customers to bond with your brand, go for a simple logo design.
2. The Indeed Logo Is Unique:
The Indeed logo might look ordinary. This is because of the choice of its font style. However, it can brag of some uniqueness. Just look at its custom letter—i, it's iconic, making the wordmark distinct from other brands using similar typography. Having a unique logo will separate your brand from competitors. Again, an exclusive logo will prevent confusion among customers.
3. The Indeed Logo Is Memorable:
You've seen that the Indeed logo is modest. Therefore, with this essential quality, customers can quickly process it. Then again, its loyal audience can vividly describe it to others. The benefit is priceless—leaving a lasting impression on people. Though crafting a memorable logo might seem tricky, there's a way around it. Thus, focus on creating a clean and unique logo.
4. The Indeed Logo Is Versatile:
Promotion is at the heart of every business's survival. Importantly, it's the surest means of attracting leads and turning them into customers. Therefore, your logo, acting as a silent sales agent, should be able to fit different mediums. Luckily, the Indeed wordmark has passed this hurdle. Meaning, it can render on both online and offline channels without losing its quality.
5. The Indeed Logo Is Readable:
How can your audience recall your brand if they can't identify its personality? Seriously, brands that have text in their visual assets should ensure they are readable. This helps customers to interact with the brand regardless of the medium. Interestingly, this isn't a problem with the Indeed logo. Despite the stylized letter—i, both job givers and seekers can read its name.
Indeed Logo Design Elements
Indeed uses only two design elements to evoke its personality. And limiting its elements to just color and font has been extremely beneficial. Overall, the wordmark looks clean, exceptional, readable, and memorable. Now, let's study the symbolism behind its elements choices.
Indeed Logo Shape And Symbols
1. Human Eye:
The swoosh mark and the dot blend skillfully to form an eye. Again, when you add them to the vertical shape—I, you create an abstract human image. The designer did this on purpose, so it wasn't an accident. Together, these elements symbolize the brand's focus on human development. They represent the values of helping people find their dream career opportunities.
Indeed Logo Colors
1. A Blue Color:
Blue is the primary color of the Indeed visual identity. Mostly, experts associate it with the open space. Blue represents loyalty, peace, and security. Again, it can signify confidence, freedom, and unity. These are essential qualities that define the recruitment agency.
2. A White Color:
A white background comes in to give balance to the blue wordmark. Sometimes, it changes position with the blue color by painting the brand's name. White is a positive color that stands for simplicity, humility, and safety. Also, the color of snow can convey sincerity, faith, and purity. Again, this is another superb choice for the recruitment giant.
3. A Black Color:
The black color takes a tiny part of the logo. It marks the charisma of the registered symbol—R. Essentially, in the absence of light, black is formed. And this hue signifies authority, elegance, and seriousness. Its presence can also signify strength, power, and prestige.
What Font Is the Indeed Logo?
There's no doubt that Indeed is using a custom wordmark. I made this conclusion because of its stylized letter—i. However, you can find similar fonts for your project. And the first one is Ariel Rounded Bold. Interestingly, Robin Nicholas designed this sans serif font.
Again, you can look at Seconda Round Font to convey a similar personality. Durotype published this readable font. Finally, the Nunito Regular font is also closer to the Indeed inscription. With this typeface, Vernon Adams owns the credit for its creation.
Is Indeed Logo Copyrighted?
Works of art that meet the threshold of originality can apply for copyright protection. However, the Indeed logo, with its custom personality, isn't considered a creative work of originality. Therefore, it's in the public domain and not registered. But when attempting to use its font, be mindful because it might have some restrictions.
Does Indeed Keep Your Information?
There are several benefits to having your resume on the Indeed platform. First, employers can quickly browse through your resume and consider you for a vacant position. Second, it allows you to quickly apply for any job you deem qualified.
Again, you can update your resume with little hustle. Now, to security issues, Indeed has got you covered. For safety precautions, you have two options. You can set your profile to either private or public. But once it's private, employers can't view your resume.
Importantly, when you opt for the public option, Indeed removes your contact and address. Indeed only make this sensitive information visible to companies you apply to. Finally, you can delete your Indeed account permanently if you so desire.
Why Do Jobs Expire On Indeed?
This is not unique to Indeed. Every job site has a deadline for showing job listings. And there's a reason for it. First, a job posting may expire if the Ad has exhausted its budget limit. Again, when a posted vacancy is filled, it's wise to halt the advert. Also, a job posting may expire if it has reached its set deadline.
Most job portals, including Indeed, have a 30-day active period. So after this period, the job posting becomes inactive. That's a general rule. Yet, a company can decide to have its job posting last before or after 30 days. Then again, this might depend on the position, the industry, and the budget allocation of the employer.
How Much Does Indeed Charge Per Click?
As an employer, Indeed is an incredible platform. It helps you attract qualified applicants. Primarily, there are two options for sending your job posting. You have the free and the sponsored options. To reach more qualified job seekers, the sponsored pathway is advisable.
And the cost per click ranges from $0.10 to $5. Remember, Indeed will still charge you if there's a click without an application. Also, Indeed makes it easy for you to set your daily budget and the amount you're willing to pay per click. And you can cancel your sponsored post anytime.
Does Indeed Make Money?
Profit is the driving force for all businesses. And Indeed, despite its free access to job seekers, is profit-oriented. As the world's number one job portal, Indeed has unique business models. Meaning it has ways of earning money.
We can talk of its pay-per-click model—Here, companies pay a small fee whenever a job seeker views their job postings. Then again, we can cite their pay-per-applicant model. With this system, companies pay for each successful applicant that meets their minimum requirement.
Advertisement is the third model. With massive traffic to its website, Indeed leveraged this exposure by allowing brands to advertise on its virtual real estate. Seriously, there might be other earning sources. And I hope you have seen its three revenue-generating angles.
Is Indeed Free for Employers?
Since it began in 2004, Indeed has remained free for both employers and job seekers. So, as an employer, you can use the platform to hire qualified applicants. However, be mindful that free posting will get you less visibility. And also, your posting will show up in general search results. But to get a quicker result, opt for the sponsored job posting. You'll get a higher result!
What Is Indeed Used For?
Indeed is a free job portal for landing career opportunities. As a job seeker, you can use it to search for jobs. Also, you can upload your resume and even create job alerts. So, whenever a job matches your interest and qualification, you'll get an alert via your email. In addition, it offers services to brands wanting to attract highly qualified workers.
How Indeed Got Started?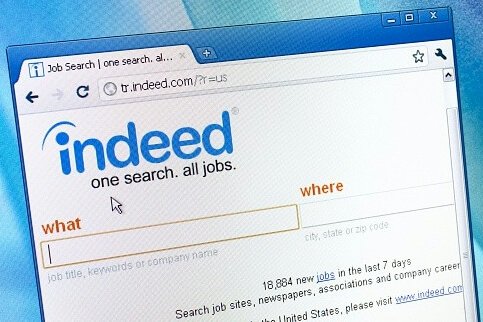 Indeed is an American job listing and searching company. It operates in over 60 countries, using 28 languages. Also, it attracts over 250 million targeted visitors per month, making it the number one career website globally.
In November 2004, Paul Forster and Rony Kahan co-founded Indeed. Interestingly, they operate two head offices. One in Austin, Texas, and the other in Stamford, Connecticut. The Austin office handles product development, whereas the Stamford office cares for finance, sales, human resource, and client services. Currently, Indeed has expanded its offices worldwide.
In 2005, the recruitment giant tested its pay-per-click job advertising network. To fund its operations, Indeed raised $5 million from the New York Times, Allen & Company, and Union Square Ventures. After operating for about 8 years, Recruit Holdings Co. Ltd. bought it.
Therefore, it became a subsidiary of the Japanese firm. Then, on July 1, 2016, Recruit Holdings Co. Ltd. bought Simply Hired. With this acquisition, Simply Hired became a publishing partner of Indeed. On May 30, 2019, Indeed bought Syft, a leading recruitment agency in the UK.
Then, in less than two weeks, it signed an agreement to buy ClickIQ. It's an automated job advertising firm in the UK. In the United Kingdom, Indeed operates as Indeed UK Operations Limited. And it's also a subsidiary of Indeed Operations Ireland Limited.
Interestingly, Indeed's turnover in the United Kingdom was £41.2 million as of December 31, 2019. Today Indeed is the highest-traffic job site in the United States. Also, it has over 10,000 workers and is the primary sponsor of Eintracht Frankfurt, a German football team.
The company's mission is to help people find their dream jobs. Indeed does this by giving potential employees free access to job search, resume posting, and company research. Currently, the company has received about 175 million resumes. This is quite incredible!
My Final Thoughts On Indeed Logo And Its History

There were many job sites before Paul and Rony formed Indeed in 2004. They received $5 million from Union Square Ventures, Allen & Company, and the New York Times. This money came as startup and expansion funds.
With sound management and focus, the partners used the funding well. To earn money, they tested their business model—pay-per-click advertising in 2005. Luckily, it proved successful. Then, after eight years, Indeed caught the attention of Recruit Holdings Co. Ltd.
Therefore, the Japanese-based company bought it on October 1, 2012, making it a subsidiary. Today Indeed has overtaken Monster, attracting 250 million visitors every month. Hence, it's arguably the world's number one job site. Seriously, no offense to its rivals!
Finally, Indeed has a simple logo. The owners unveiled it in 2005, and since then, it has remained unchanged. This blue wordmark is clean, distinct, versatile, and memorable.